Quality self-inspection skills competition
Quality is the life of an enterprise and the foundation of its long-term development. In order to improve product quality and skill level, actively build a communication platform for employees to display their skills and learn from each other. On July 23, 2022, the Human Resources Department hereby held the "Zhanhui Quality Self-inspection Skills Competition" activity.
2022-07-26

Zhanhui Dragon Boat Festival Outdoor Team Building Activities in 2022
"Youth leads long-distance running, and long-distance running is popular at the Dragon Boat Festival." In physical exercise, long-distance running has countless benefits. It is simple and easy to do. It can not only strengthen the body, strengthen the style of work, but also help cultivate employees' sense of purpose and strengthen their will.
2022-06-08

Vigorous Zhanhui, "Feather" with you - and the third "Zhanhui Cup" staff badminton competition
In order to promote the vigorous development of the company's "National Fitness Movement" and build a strong and high-quality workforce, our company successfully held the "Vigorous Exhibition, 'Feather' You Walk Together" badminton competition on April 23, 2022! Let the vitality burst out and dance the youth; let the blood boil, play the court, let the life bloom with vitality, and healthy sports will win a better future!
2022-06-02

ZhongShan ZhanHui Elecronic Equipments Co.Ltd.
微信客服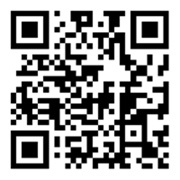 添加微信客服
Copyright © 2023 ZhongShan ZhanHui Elecronic Equipments Co.Ltd. All Rights Reserved